"It doesn't bother me too much that I'll never make a World Champion, which was my ambition as a small boy. I'm just thrilled to have been one of the few who were out there racing, and not just one of the many looking at them through the fence."
The racing centred around KTT Velocette Mk.I number 251, made in Hall Green, Birmingham, in 1929. The performance of this bike regularly humiliated modern machines.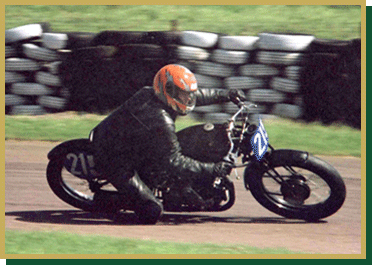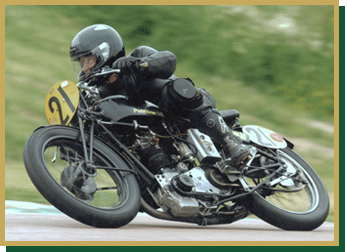 After years of success with Mr Cramp snr, who bought the bike in 1948 for £4.10s/0d, Ian started racing it in 2001 and has since won four British Historic Racing Championships. The bike has a 59 year unbeaten record amongst OHC Velocettes.
"My favourite place in the whole world is the Isle of Man; it's where the greatest names became great. I went racing there three times, coming away with two Silver Replicas and one broken collar bone."